CO man uses smart-phone game to lure girl for sex
Nov 15, 2011
By Heather Moore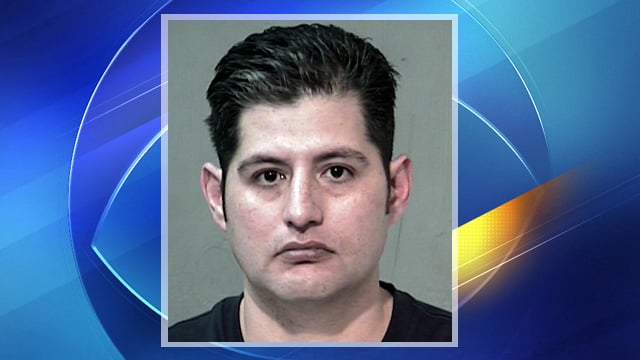 Jose Sanchez
PEORIA, AZ (KPHO) -
A free, online game called Farm Story was the innocent-looking smart phone application that facilitated a predator from Brighton, CO to contact a then 14-year-old Peoria girl in March.
"There are strangers and adults on the same game, that can communicate with your child," warned Jay Davies, a spokesman for the Peoria Police Department.
From the game, police say 37-year-old Jose Sanchez lured the young girl into a private chat room, where they communicated for several weeks.
From June to August of this year, records show Sanchez made three trips from Colorado to Peoria to see the girl, who has since turned 15.
"Apparently she would tell her mother she was going to go out for a run or go exercise, and the two would meet up in various parks and other recreational areas throughout the city," said Davies.
According to police paperwork, their meetings began with touching, and quickly escalated to sex.
But in August, the girl's mother found an iPhone given to her daughter by Sanchez to keep their relationship secret. After her daughter came clean about what was going on, the girl's mother called Peoria Police.
"Our detectives established a relationship with him online, posing as the victim. They convinced him to come back out to Peoria, which he did," said Davies.
Jose Sanchez was arrested without incident at a Peoria Target parking lot on Saturday.
He is facing a number of felony charges, including luring a minor for sexual exploitation and sexual conduct with a minor.
For years police departments have warned parents about the dangers of the Internet, and advised them to closely monitor online activity on the family's home computer. But in an age of cell phones where the web is so portable, the threat to children is greater than ever.
"Now kids are carrying these things around in their pockets, and parents may never even see the phones. It's taking that to a whole different level," says Davies.
Direct Link: http://www.kpho.com/story/16040880/colorado-man-used-smartphone-game-to-lure-14-year-old-girl-for-sex?Call=Email&Format=HTML