Gang member arrested in assault on officer
KPHO 5 News
By Breann Bierman
Jan 16, 2012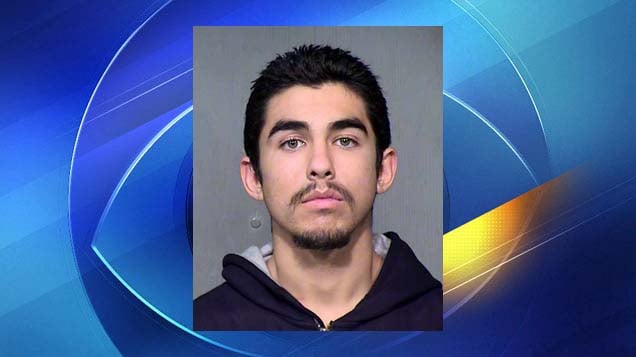 Tony Iguado
MESA, AZ (KPHO) -
A gang member on supervised probation for several prior felonies has been arrested for allegedly assaulting a Mesa police officer.
Police say when they contacted Tony Iguado, 20, and an unidentified woman for minor bicycle violations the officer saw a bulge in Iguado's pocket and went to pat down Iguado. The suspect turned and shoved the officer, according to police. Iguado got away and was found hiding in a backyard in the 1600 block of E. First Street.
Iguado, a documented gang member, was arrested for Aggravated Assault, Possession of Marijuana and gang related crimes.
The officer had minor injuries.
Direct Link:   http://www.kpho.com/story/16528905/gang-member-arrested-in-assault-on-officer?Call=Email&Format=HTML