Former Marine fired for tattoo quoting Mattis
 Marine Corps Times
By Bethany Crudele / Staff writer
Aug 27, 2012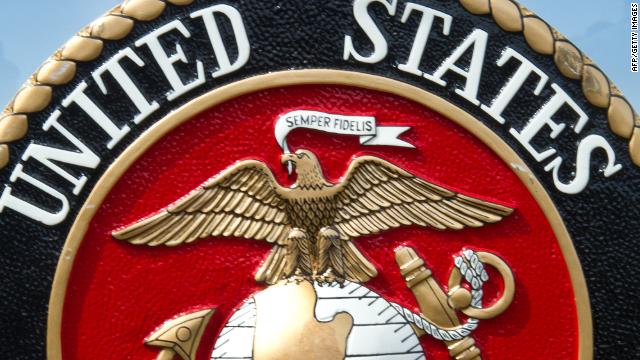 A former Marine says his ink got him canned from his civilian railroad job.
What was so offensive that his superiors could not stand for it? A quote from one of the Marine Corps' most revered generals.
Union Pacific Railroad fired conductor Carl Newman of Kansas City, Mo., in 2010 because his tattoo violated the company's "Violence in the Workplace" policy, according to a complaint filed in federal court Aug. 9.
The words were spoken by Gen. James Mattis, now head of U.S. Central Command, when he led Marines in Iraq in 2003.
Mattis, then a tough-talking major general known as "the Warrior Monk," commanded 1st Marine Division during the invasion. According to Washington Post reporter Thomas E. Ricks' book "Fiasco," Mattis sent his tanks and artillery home after the successful invasion. He met with Iraqi tribal leaders and said, "I come in peace. I didn't bring artillery. But I am pleading with you, with tears in my eyes: If you f— with me, I'll kill you all."
Newman, who served on active duty from 1997 to 2001, had Mattis' statement tattooed on his arm before joining Union Pacific. The complaint states that a fellow employee photographed his arm. According to the complaint, Union Pacific Railroad's policy is not to discipline people for offensive tattoos unless they are directed to cover the ink and fail to comply, and Newman was never asked to cover up his tattoo.
But the complaint also makes the case that the railroad company used the tattoo as an excuse to fire him in retaliation for whistle-blowing phone calls to the company's safety hotline about hazards along the tracks. According to a report by the Occupational Safety and Health Administration, Newman called the hotline hundreds of times.
The complaint alleges that Newman was discouraged from making formal reports to the Union Pacific Railroad hotline.
Newman first filed a complaint with OSHA in September 2010. Following an OSHA investigation in 2011, the Department of Labor found reasonable cause that Union Pacific Railroad was in violation of the Federal Railroad Safety Act, which protects employees who report violations of railroad safety.
"Workers have the right to report work-related injuries and safety concerns without fear of retaliation," said Assistant Secretary for OSHA David Michaels in a news release.
Nearly two years after he was fired, Newman continues to fight his termination. Holtsclaw & Kendall, LC, the Kansas City firm representing Newman, declined comment on his behalf because the case is pending.
Mark Davis, director of corporate relations and media for Union Pacific Railroad, also declined to respond to Newman's accusations.
"I cannot comment any further than telling you the facts of this case will be presented to the court," he said.
Newman is seeking a jury trial and compensation for loss of pay and benefits, incurred medical expenses, mental anguish, punitive damages and legal fees.
Direct Link:  http://www.marinecorpstimes.com/news/2012/08/marine-fired-mattis-quote-tattoo-082712/