Man arrested in wife's death previously called suicide
KPHO / CBS5
By Steve Stout
Dec 02, 2011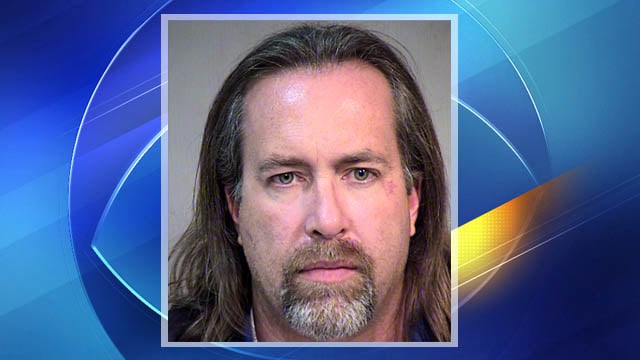 Daniel Lee Good

PHOENIX, (KPHO) –
A man whose wife's death in 2008 was classified a suicide was arrested Thursday and could face charges that include second-degree murder in her death.
Court documents show the 42-year-old Daniel Lee Good admitted to Goodyear police in September that he and his wife, Leslie, had been arguing over her drinking and that he had his hands clasped over hers on the gun to prevent her from pulling the trigger when it discharged. Good said he wiped the gun, placed it next to her body and showered at their Goodyear residence.
An initial investigation resulted in the classification of the death as a suicide, but the case was re-opened in February.
The investigation revealed Good had remarried 52 days after Leslie Good's death and that his new wife claimed he tried to sexually assault her at gunpoint.
The investigation also revealed Daniel Good borrowed a Glock .45-caliber handgun used in his first wife's death from his employer about two days before the shooting, court documents show.
A search warrant was served March 22 and Good was interviewed in July, when he continued to claim his wife's death was a suicide. A follow-up interview on Sept. 8 resulted in his admission.
Direct Link: http://www.kpho.com/story/16174778/man-arrested-in-wifes-death-previously-called-suicide?Call=Email&Format=HTML